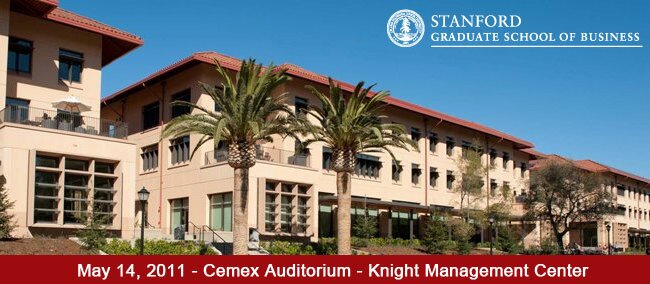 On Saturday May 14 2011 TEDx Silicon Valley gathered some of the world's leading thinkers and doers at Stanford's new Knight Management Center to discuss social innovation and explore the emerging concept of Living by Numbers.
The event was one of the most successful TEDx events ever. Over 800 people came together for the event at Stanford, and over 330,000 people from over 50 countries around the world tuned in online to watch our livestream.
From the quality of speakers, performers and artists, to the vibrant discussions in the community during the breaks and online, TEDx Silicon Valley was an incredibly thought-provoking, inspiring and impactful event.
TEDxSV is an annual, invitation only. We welcome your application to join a diverse, yet curated mix of thought leaders from the Silicon Valley area and beyond next year for a stimulating day of presentations, discussions, entertainment and art that will spark new ideas and opportunities for all.
We hope you will join us to continue the conversation in 2012.
More…